Do You Have An Error On You Credit Report
Disputing Items on Your Credit Report!!!
Your credit report is a record of your credit activities. It lists all of your credit card accounts and loans, the balances as well as your payment history. It also shows if any action has been taken against you because of unpaid bills such as a lawsuit or bankruptcy filing. Because businesses use this information to evaluate your applications for credit, insurance and employment, it's important that the information in your report is complete and accurate, especially if you plan to make a big purchase like a home.The Fair Credit Reporting Act (FCRA), enforced by the Federal Trade Commission (FTC), is designed to promote accuracy and ensure the privacy of the information used in consumer reports. Under the FCRA, both the credit reporting agency (CRA) and the organization that provided the information to the CRA (usually the credit card company) must correct any errors or incomplete information in your report.If you do encounter a mistake on your credit report, several steps need to be taken to correct the matter:
The first thing to do is get a copy of your credit report from each of the three major CRAs: Equifax, http://www.equifax.com; Experian, http://www.experian.com; and TransUnion, http://www.tuc.com.
In a written letter, tell the CRA what information you believe to be inaccurate. Include copies (not originals) of documents that support your position. Provide your complete name and address, identify each item in your report you dispute, and request deletion or correction. Be sure to make copies of your dispute letter and enclosures.
Send your letter by certified mail, return receipt requested, so you can document what the CRA received.
The FCRA mandates that all CRAs reinvestigate the items in question usually within 30 days unless they consider your dispute frivolous. They also must forward all relevant data you provide about the dispute to the credit card company. After the credit card company receives notice of a dispute from the CRA, it must investigate, review all relevant information and report the results to the CRA.
If the disputed information is found to be inaccurate, the credit card company must notify all nationwide CRAs so they can correct this information in your file. Disputed information that cannot be verified must be deleted from your file.
When the reinvestigation is complete, the CRA must give you the written results and a free copy of your report if the dispute results in a change. If an item is changed or removed, the CRA cannot put the disputed information back in your file unless the credit card company verifies its accuracy and completeness, and the CRA gives you a written notice that includes the name, address, and phone number of the credit card company.
In addition to the CRA, you should also write to the credit card company about the error. Again, include copies of documents that support your dispute. If you are correct meaning the information you disputed is found inaccurate the credit card company cannot use it again. Further, at your request, the CRA must send notices of corrections to anyone who received your report in the past six months.
If your credit report is not accurately being reported, this can cause you to be denied for credit cards, auto loans, and even worse and home mortgage. Making sure you check your credit report for accuracy can prevent this from happening and will also give you and understanding about what is exactly on your credit report.
Whether you are thinking of buying a home or simply curious about how to improve your score, it's important to correct any errors you discover as soon as possible. You don't want errors in your credit report affecting your eligibility for credit in the future. If you have any questions about this article or any others please feel free to call me at (480) 290-6959 or email me at amber@arizonaelitehomes.com.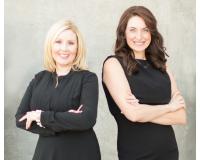 Author:
Carlie Goulet Emily Duarte
Phone:
480-999-2338
Dated:
June 7th 2013
Views:
200
About Carlie Goulet: What We Stand For The Benefits of a Team: We found that using a team of specialists is the bes...