ENERGY SHOTS SAFE How To Choose Your Caffeine
Tired, stressed-out college students & workers have embraced energy shots, they promise a quick, convenient boost with fewer calories and low sugar than full-size energy drinks.Sales of the 2- to 3-ounce shots soared to $544 million in 2008, double those of the previous year, according to Information Resources, a Chicago-based market research firm. In fact, energy shots are the fastest-growing segment of the $4.6 billion energy drink market.Living Essentials pioneered energy shots in 2004 with 5-Hour Energy, which still holds more than 75% of the market. Industry heavyweights like Red Bull, Monster Energy, and Coca-Cola have since introduced their own energy shots. Their ingredients vary, but most contain caffeine, B vitamins, and taurine (an amino acid found in food from animal sources) as well as flavorings and artificial sweeteners.The sugar-free shots are not only portable but also lower in calories than most energy drinks. The 2-ounce 5-Hour Energy shot, which is artificially sweetened, has 4 calories. A regular 8-ounce Red Bull energy drink, by comparison, has 100 calories, and a sugar-free Red Bull has 10 calories.
Caffeine Concerns
The shots tend to have about as much caffeine as regular energy drinks, and it's the caffeine that provides most of the kick, experts say. Because of that, nutritionists stress caution, especially for those who drink coffee or other caffeinated drinks.
Jim White, RD, a national spokesman for the Academy of Nutrition and Dietetics, says, "I'm seeing a lot of combinations -- coffee, 5-Hour Energy, green teas -- and if you add up all the mega doses of caffeine during the day, it can cause problems."
Specifically, too much caffeine can cause nervousness, trouble sleeping, nausea, vomiting, rapid heartbeats, and higher blood pressure. Many makers of energy shots say children and those who are pregnant, nursing, or sensitive to caffeine should avoid the beverages. 5-Hour Energy advises no more than two bottles a day.
Energy shot makers are not required to disclose their products' caffeine content,although a group of scientists has petitioned the FDA to require that this information be listed on labels.5-Hour Energy says only that one of its regular shots contains about the same amount of caffeine as a cup of the leading premium coffee -- which for an 8-ounce cup at Starbucks would work out to 180 milligrams. (5-Hour Energy also comes in decaf and extra-strength.) Coke's NOS PowerShot has 125 milligrams of caffeine, and Rockstar Energy Shot has 200 milligrams. A 12-ounce can of Coke, by comparison, contains 35 mg of caffeine. Some energy shots also contain guarana, a plant that produces caffeine.
Chris Rosenbloom, RD, PhD, a professor of nutrition at Georgia State University in Atlanta, says, "Caffeine in doses of 200 or 300 milligrams a day is moderate & fine.

Behind Red Eyes
Instead of reaching for an energy shot next time you need a pick-me-up, try looking at what's behind that tiredness, says Bauer.
"If you took it once or twice a year because you wanted to be more alert for an exam, that's different than if you're taking it two or three times a day," Bauer says. "If you need something chronically, then there's something wrong. That's your body telling you to change something, whether it's your diet, your exercise, your stresslevel, your sleep."
If you want to boost energy levels naturally, try these expert suggestions:
Eat several small meals throughout the day rather than three large ones.
Avoid large amounts of sugar and fat.
Do NOT skip meals, especially breakfast.
Take a quick exercise break, such as a short walk.
Exercise regularly.
Consider paced breathing, which can improve your heart rate and boost relaxation, or meditating for a short time.
Get enough REST
Beyond Caffeine
Nutritionists are also concerned about other ingredients in the shots and how they might interact. They would like to see more studies on the safety and effectiveness of the blends. Because they are marketed as dietary supplements, energy shots do not require FDA approval before hitting the market."A lot of these products contain multiple amounts of ingredients such as taurine and tyrosine and phenylalanine, and of course caffeine and guarana," White says. "There's not enough research on how they're going to react together, especially down the road."Bauer says drinkers may get some energy benefits from taurine but not from high doses of B vitamins. 5-Hour Energy, for example, claims to provide more than 8,000% of the recommended daily intake for B12, which is found in animal products and helps form red blood cells, and 2,000% of the recommended intake of B6. Vitamin B6, also found in animal products as well as in beans, whole grains, and fortified cereals and breads, helps boost the immune system and produce red blood cells."None of them are going to boost energy unless you're B-deficient," Bauer says.
In general, B vitamins aren't toxic in large amounts, Rosenbloom says. They're water-soluble, which means they pass out of the body in urine. But high doses of B6 can cause nerve damage, tingling, and numbness in the arms and legs.
Living Essentials' spokesperson Petersmarck says the products are safe. "Everything in 5-Hour Energy is already contained in foods, such as apples, avocados, grains, and nuts, or is naturally occurring in your body," she says.
The company warns that those who are sensitive to vitamin B3 (niacin) may experience a niacin flush WHICH involves a brief reddening of the skin and a hot, prickly feeling. One shot of 5-Hour Energy contains 150% of the recommended daily intake of niacin, which is found in animal products, beans, and fortified cereals and breads and will help the body convert food to energy.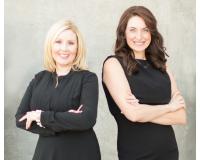 Author:
Carlie Goulet Emily Duarte
Phone:
480-999-2338
Dated:
August 27th 2013
Views:
326
About Carlie Goulet: What We Stand For The Benefits of a Team: We found that using a team of specialists is the bes...