Had A Short Sale How Long Do You Have To Wait To Buy Again
If you were one of the many many people who were forced to short seIll your home when times got tough, you might be thinking "how long do I have to wait before I can buy again?"Every lender and mortgage company has different guidelines for offering financing, but here is the typical breakdown:Conventional Financing:
Two years with 20% down payment
Four years with 10% down payment
Seven years with 10% or less down payment
FHA Financing:
Three years from your Short Sale closing date
Down payment can be as little as 3.5%!
For some qualifed buyers who can show they had a significant economic event may be able to qualify in as little as 12 months.
VA Financing:
Two years from your Short Sale closing date
Still no money down!
If you have questions regarding whether or not you are a great candidtate for financing after a short sale, give us a call!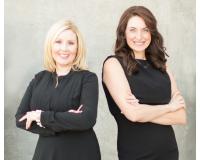 Author:
Carlie Goulet Emily Duarte
Phone:
480-999-2338
Dated:
October 16th 2013
Views:
135
About Carlie Goulet: What We Stand For The Benefits of a Team: We found that using a team of specialists is the bes...