Have You Outgrown Your Home
Amber Valentine (480) 290-6959 www.arizonaelitehomes.com

Today, my two dogs Cali and Lincoln were fighting in the yard. I couldn't figure out why… They have always gotten along, so it was a little weird. I thought maybe they had a bone out there or something similar.
I ran outside, to find out they were fighting about who was going to use the dog house. Are you kidding me? Because they both have to use it at the same time?!
But I realized something they use they dog house to retrieve from the harsh elements; rain, snow, sun, and wind. And since both of them had grown so much in the past few years, they were not longer able to both get in at the same time. Poor babies!
Just like dogs, we run into our homes from all the above elements as well, and sometimes we just outgrown our homes and everyone can't fit in all at once.
So I determined it was time to take the dogs house shopping. We were able to find a dog house that was much larger and much nicer, and fit their needs so much better. They both were able to enjoy their home all at same time and don't have to fight about who gets what space.
Just like the dogs sometimes we out grow our homes and fight for space. And we have to go house shopping and find something that will fit all of the family's needs. If you or anyone you know need to go home shopping, or just learn about the home buying process, please have them contact me. I would love to assist them in their home search.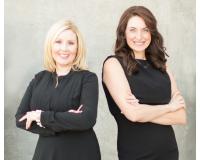 Author:
Carlie Goulet Emily Duarte
Phone:
480-999-2338
Dated:
August 30th 2013
Views:
337
About Carlie Goulet: What We Stand For The Benefits of a Team: We found that using a team of specialists is the bes...