Home Buyers Protect Yourself
Home buyers need to be extra cautious about particular things in the early stages of a purchasing a home. Here are a fews things that you should beware of...

· Mold: Buyers should note any musty smells in the home and be on the lookout for any mold. Mold can be caused by improper air circulation as well as water leaks.
· Pests: Termite damage can be widespread and costly to repair.
· Outdated fixtures and wiring: Electrical problems in a home can cause fire hazards. Buyers should take note of any indication of faulty wiring, such as cable coming out of drywall.
· Poor DIY jobs: Buyers should make sure that the previous home owner's do-it-yourself projects were done correctly and are up to code. For example, poorly done flooring and painted-over wallpaper can be time-consuming and costly to fix.
· Drainage problems: Sloping sod can cause flooding problems in a backyard, and a slow-draining sink could be an indication of a bigger problem. Buyers should test sinks and flush toilets to test for any potential problems.

Getting a home inspection can help find these problems. Most agents will recommend to buyers to get a home inspection to protect the buyer from costly repairs, undetected before closing.

A home warranty is usually something else an agent will recommend as well. Each home warranty company is different, but they can help repair items like A/C units and water heaters if they are in working condition at time of close and then all of a sudden they take a dump.

Make sure to protect yourself as much as possible by doing your research. It can help you determine or maybe even elevate a potential problem, and a costly repair in the long run.

If you or anyone you know is looking at purchasing a home, I would love to talk with them more about how I can help in the home search, and through all stages of the home buying process. Please give me a call at (480) 290-6959 or check out my website at www.arizonaelitehomes.com.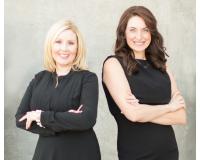 Author:
Carlie Goulet Emily Duarte
Phone:
480-999-2338
Dated:
August 30th 2013
Views:
258
About Carlie Goulet: What We Stand For The Benefits of a Team: We found that using a team of specialists is the bes...