Monsoon Thunderstorms WHAT TO DO
Lightning is attracted to metal and water, and USUALLY strikes the highest or tallest objects. YOU ARE IN A STRIKE ZONE IF YOU HEAR THUNDER FIVE SECONDS OR LESS AFTER YOU SEE LIGHTNING!
Avoid wide, open places such as fields and golf courses.
Stay off hilltops and other high points of land/water.
Don't stand near trees or tall poles. WATCH YOUR SURROUNDINGS!.
Get MINIMUM 7 feet away from tall objects.
Avoid metal objects such as golf carts and clubs, lawn mowers and pipes.
Go to the lowest point of ground you can, and kneel or squat to minimize your contact points with the ground.
Do not lie flat; this will make you a bigger target.
Don't huddle with others; spread out at least 15-feet apart.
Remove golf shoes with metal spikes or steel-toed boots.
If you're out on the water, get to land.
If you're in a pool, get out.
What should I do if there is a downed power line?
Stay minimum 100 feet away.
If the power line has fallen on your car while you're in it, don't touch anything metal in the car, and stay inside until professional help arrives.
Never try to help someone trapped by a power line. You endanger your own safety. Instead, call 911 immediately.
How do I stay safe indoors during a severe thunderstorm?
Stay away from windows during strong winds. Tree limbs and other wind-borne objects can be a hazard.

Electrical wiring attracts lightning. Avoid using corded telephones, except for emergencies.

Lighting can move through a home's plumbing, attracted to the metal or water. Avoid using sinks and showers.

Disconnect computers, tv's and other delicate electronic equipment. Consider attaching surge protectors to such equipment.
What if I'm caught in a storm while driving?
In a dust storm:
Don't enter a dust storm if you can avoid it.Turn headlights on and slow to a prudent speed.If you pull off the road, get as far to the right as possible. Turn off the car and headlights, and set the parking brake. Keep foot off the brake pedal as other drivers may think you're a car in motion.
In heavy rains:
Rain reduces traction and causes tires to hydroplane - slow your speed accordingly.
Water on roads may be deeper than it appears. Watch for vehicles traveling too fast. They can throw up blinding sheets of water.
Don't cross rain-swollen washes. You can be caught in a flash flood that can sweep your vehicle and its contents away. Remember that most flood-related deaths in Arizona result from motorists attempting to cross flooded areas.
Pay attention to hazard signs and roadblocks. Ignoring them threatens life and property, and can result in enforcement action by police.
If stuck in a wash:

Note: Control of a vehicle is lost in 6 inches of water. Most vehicles will begin
to float in 2 feet of water.
If you have a phone, call 911.
If you can, climb onto the roof and wait to be rescued.
If the water is still low and you can wade to safety, do so, but be cautious of holes and floating debris
DO NOT PANIC, THINK BEFORE ATTEMPTING RESCUE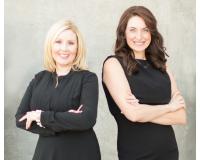 Author:
Carlie Goulet Emily Duarte
Phone:
480-999-2338
Dated:
August 27th 2013
Views:
201
About Carlie Goulet: What We Stand For The Benefits of a Team: We found that using a team of specialists is the bes...