October Brings Gorgeous Fall Colors To Arizona
Autumn is for many their favorite season and once again, mid-October is here and we can enjoy those crisp and cool days and nights that all of us welcome this time of year in Arizona. After a very hot summer it's a pleasure to get out and see the best of Arizona's Fall colors - but where you ask? There are several beautiful places around our state that will meet your desire for experiencing Fall colors. I especially love the aspens in the high country outside of Flagstaff and up in the White Mountains of North Eastern Arizona. The season for the changing of the leaves runs from late September through December. There are several websites where you can check the status of when to catch the leaves at their best. The best part is, when you are actually in the right place at the right time, you'll have the experience you'll treasure. One great place for experiencing the Fall foliage is the West Fork Trail in Oak Creek Canyon. Look for fall foliage in Oak Creek Canyon any time between October and December. Be sure to experience a breathtaking trip to Sedona that revolves around a scenic drive though Oak Creek Canyon on Highway 89A. Also, plan a drive to Flagstaff. All around the mountains and surrounding areas you'll find a variety of fall colors from late September to early October. However, If you wait just a little too long, you could see a sprinkling of the "fluffy white stuff" already lining the ground. The White Mountains offer a change of colors to rival any in the nation, with the added pleasure of relative solitude. Wildlife is abundant, trails are not crowded. Hunters and fishermen enjoy spectacular sports, hiking and sightseeing are at their best. I recommend staying at one of many cozy cabins in the area of Pinetop or Lakeside to get the full sense of Fall in the air.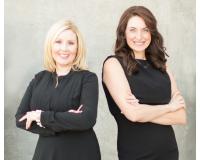 Author:
Carlie Goulet Emily Duarte
Phone:
480-999-2338
Dated:
October 16th 2013
Views:
4,932
About Carlie Goulet: What We Stand For The Benefits of a Team: We found that using a team of specialists is the bes...