The Story Of Labor Day
Do you really know the story of how Labor Day came about? Most Americans don't!

Labor Day, an annual celebration of workers and their achievements, originated during one of American labor history's most dismal chapters. In the late 1800s, at the height of the Industrial Revolution in the United States, the average American worked 12-hour days and seven-day weeks in order to eke out a basic living. Despite restrictions in some states, children as young as 5 or 6 toiled in mills, factories and mines across the country, earning a fraction of their adult counterparts' wages. People of all ages, particularly the very poor and recent immigrants, often faced extremely unsafe working conditions, with insufficient access to fresh air, sanitary facilities and breaks.

On September 5, 1882, 10,000 workers took unpaid time off to march from City Hall to Union Square in New York City, holding the first Labor Day parade in U.S. history. The idea of a "workingmen's holiday," celebrated on the first Monday in September, caught on in other industrial centers across the country, and many states passed legislation recognizing it. Congress would not legalize the holiday until 12 years later, on May 11, 1984, when a watershed moment in American labor history brought workers' rights squarely into the public's view.

Labor Day has come to be celebrated by most Americans as the symbolic end of the summer. In high society, Labor Day is considered the last day of the year when it is fashionable acceptable to wear white. In sports, Labor Day marks the beginning of the NFL and college football seasons. NCAA teams usually play their first games the weekend of Labor Day, with the NFL traditionally playing their first game the Thursday following Labor Day.

So on Monday September 2, 2013 please take time to enjoy the day and say a Thank You to those who made the sacrifices they did for us to be able to work in much better conditions.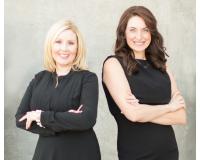 Author:
Carlie Goulet Emily Duarte
Phone:
480-999-2338
Dated:
August 30th 2013
Views:
259
About Carlie Goulet: What We Stand For The Benefits of a Team: We found that using a team of specialists is the bes...