Top 5 Reasons To Move To Southern Arizona
Arizona is a great place to visit, but in truth, it is a great vacation spot, but it's an even better place to live. If you're interested in relocating, or just looking for a great vacation home Amber K. Valentine, Realtor, can offer you five great reasons to choose Southern Arizona.

1. Our Market is Recovering Well. A recent study from Long Realty Research Center revealed that Southern Arizona's housing market is experiencing a slow and steady recovery. Property is spending less time on the market than ever. Property values are increasing. It's a great time to buy or sell a home in Arizona.

2. The Golf. You knew we'd cover this one. Southern Arizona is home to amazing courses in Scottsdale and Tucson. Unlike the Northeast, golf season is year-round in Arizona, meaning no more forced winter hiatuses. You can golf lush greens or majestic desert landscapes, or simply challenge your game with complex courses designed to test your golfing skills. Book a vacation package with Tucson and Scottsdale Golf Vacations for a chance to sample these courses before you call the movers.

3. The Culture. A blend of Mexican, Native American and American history, Southern Arizona offers you diverse history, music and
art to explore. Our annual Tucson Gem, Mineral & Fossil Showcase features the world's largest treasure hunt and some amazing artifacts. You can discover a new artist and pick up an amazing gift for someone special at the annual Oro Valley Holiday Festival of the Arts. For a better sense of our historic heritage, welcome the rainy season at El Dia De San Juan Festival.

4. The Food. Southern Arizona is home to some of the most sumptuous food in America. Whether you're looking for authentic Chimichangas or feast on table-side guacamole, The Grand Canyon State has the best southwest food. If you're interested in the best of our food, check out this list of amazing dining options.

5. Our People. CNNMoney chose Tucson as one of the best places to live in 2011. Between our culture, golf and food, it's easy to see why. But what makes us truly great is the caliber of people who live here. Our last blog told you aboutPing's Wounded Warrior program, but they aren't the only Arizonans who support our troops. In 2011, The University of Arizona acquired a congressional grant that allowed them to help found and train the Wounded Warrior Amputee Softball Team. We're proud to live in a state that believes in helping those that fought for our freedom.Convinced to make the move? Great! Give us a call today and become the newest resident on the block. We'll help you find the perfect place, in Southern Arizona – the perfect location.

If you or anyone you know is interested in relocating to Southern Arizona, please let Amber K. Valentine know. Or check out her website at www.amber.myazhomefinder.com.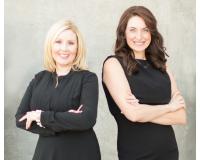 Author:
Carlie Goulet Emily Duarte
Phone:
480-999-2338
Dated:
July 12th 2013
Views:
325
About Carlie Goulet: What We Stand For The Benefits of a Team: We found that using a team of specialists is the bes...