Where Will Interest Rates In For The Rest Of 2013
Anxious for interest rates to rise in 2013? Stop worrying… The low rates of the past few years — which have warmed the hearts of mortgage applicants but been cold comfort to savers — are unlikely to budge soon. For that, we thank (or blame) the Federal Reserve. To spark growth, the Fed is aiming to keep the influential rate at which banks lend one another money between 0% and 0.25%, and it expects that number to be "exceptionally low" until at least mid-2015. "This is unprecedented," says Baltimore financial planner Tim Maurer. "We've never had such low interest rates for such a long period of time." Here are savings and credit strategies suited to the current climate: MORTGAGES Freeze your rate. Buying a home? Rates are at 40-year lows, so lock yours in with a fixed-rate mortgage; interest on a 30-year fixed was 3.57% in January. "It's a sure thing," says Keith Gumbinger of mortgage data provider HSH.com. Lower your term. Refinancing? If you're certain to move within a few years, consider an adjustable-rate mortgage; initial rates on five-year ARMs were 2.68% in January. Otherwise, use low rates to shorten your mortgage's term and cut interest costs. Should going from a 30-year mortgage to a 15-year be too big a payment hike, get a 20-year version. (About 15% of refinancers opt for a 20-year, says the Mortgage Bankers Association, up from 12% in 2011.)2013: Expect same low interest rates. You'd pay $905 a month on a 30-year $200,000 mortgage, $1,370 on a 15-year, but only $1,165 on a 20 (though 20-year loan rates are only slightly lower than 30-year rates). Run the math with the mortgage calculator at bankrate.com. SAVINGS Go long on CDs. Amid weak rates, park cash in a long-term CD with low withdrawal penalties, says Colorado Springs financial planner Allan Roth. Put $50,000 in an Ally Bank (ally.com) five-year CD, lately yielding 1.58%; if rates rise, walk away in two years with $1,469 in interest (after a charge that cuts your rate to 1.45%). The same money in an average two-year CD yielding 0.45% would net only $451. Beware rising-rate come-ons. Banks' new lure for savers: CDs with an option for a higher yield if rates rise. The catch is that you usually get a low initial rate. "Shop around. Compare the rising rates with the fixed equivalent," says Larry Swedroe, research director at Buckingham Asset Management in St. Louis.If you or anyone you know are thinking about buying a home or even just curious about where the current market of real estate is I would love to talk more about this with you. Please give me a call at (480) 290-6959 or email me at amber@arizonaelitehomes.com. You can also check my website out at www.arizonaelitehomes.com to get more information.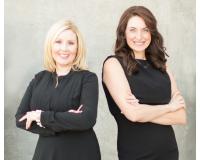 Author:
Carlie Goulet Emily Duarte
Phone:
480-999-2338
Dated:
May 30th 2013
Views:
133
About Carlie Goulet: What We Stand For The Benefits of a Team: We found that using a team of specialists is the bes...