With Wedding Season Coming
With wedding season approaching, happy couples are preparing to start their new lives together. Even though financial experts cite the importance of creating an open dialogue about money, it's not uncommon for couples to put off talking about it until after the wedding. Since personal finance will be an important part of every adult's life, it makes sense to talk honestly about financial goals before you head down the aisle. This is true for all kinds of relationships – from young couples just starting out to people entering subsequent marriages with established financial habits. Given that couples seldom agree on everything, it's important to talk openly to understand each other's viewpoint, and find common ground. Here are a few tips to help start a discussion about money:
1. Plan a time to talk
2. Are you a financial match?
3. Identify goals: Talk about goals beyond the wedding day. Will you buy or rent and how will you save for your first home? Will you start a family or travel? How do you picture retirement?
4. Make a plan: With an idea of your shared goals, make a plan and set measurable objectives. For example, create an emergency fund or pay down student debt.
5. Commit to saving: Since many couples have big dreams, start a savings plan to work towards common goals that you can build on into the future.
6. Bring in an expert: While couples often consult a wedding planner for their big day, less than half of Canadians report having a financial advisor, despite the importance of managing money for life.
Find a financial advisor to help you balance your financial approaches and build a plan to achieve your long-term goals. They can help you find investment an option that work for both of you and lead you from newlyweds right through your golden years.
One of the most common short term goals for new couples is to buy a home. Make sure to talk with you financial advisor about this as well. There are different programs out there that can help first time home-buyers out in a number of different ways. I can discuss these different programs with you. Please call Amber Valentine at (480) 290-6959 to talk more about the different program you may qualify for. Or you can check my website out at www.arizonaelitehomes.com.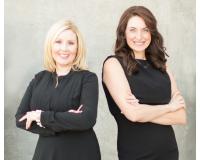 Author:
Carlie Goulet Emily Duarte
Phone:
480-999-2338
Dated:
September 10th 2013
Views:
492
About Carlie Goulet: What We Stand For The Benefits of a Team: We found that using a team of specialists is the bes...